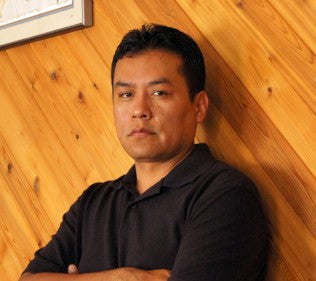 Darryl has created his own niche in the Native Art world. His unique style of jewelry is rich in Navajo culture and hand made with skills that is his own. Combining the Tufa Casting technique with Lapidary inlay and fabrication, his jewelry has become sought after world wide. He learned the tufa cast technique from his uncle Bobby Begay and Darryl's mentor, Raymond C. Yazzie, has taught Darryl how to inlay stones. Darryl creates one master piece at a time and uses all top grade material. His knowledge of turquoise is excellent as he has learned from some of the best in the business.
"My Navajo culture has a powerful influence in my jewelry. It tells a story and has cultural value that allows the ancient ceremonies and chants to live on. The use of sacred stones such as turquoise and other precious stones give my pieces a positive energy. I would like people to know that as Indigenous people, we are still holding on to our language and culture. I know my calling and it is to create beautiful jewelry and bring joy to people. I thank God for the talent he has blessed me with." ∼ Darryl Begay
In 2009 Darryl and his wife received the prestigious and coveted "Best of Show" at the 88th annual Santa Fe Indian market. It was a huge blessing to their careers.